Did you receive a mailer from Credit9 Lending (like the one below) pre-qualifying you for a debt consolidation loan for just over 4.99%? Is this legitimate? Is this a scam or too good to be true? Is Credit9 associated with
Americor Debt Relief
? We will cover the answers to this question and more in this article.
The results may surprise you, so let's get started.


What Is Credit9 Lending?
I became aware of Credit9 Lending from a call with a person I will name Mary. Mary has a high debt to income ratio, so I was somewhat surprised that she would be getting debt consolidation loan offers. My initial hypothesis is that Credit9 Lending is a marketing company that markets something called debt settlement (also known as debt consolidation programs). This is not to be mistaken or confused with a debt consolidation loan where proceeds would be sent to your bank account.
Now, if you are looking for a debt consolidation loan, there are
3 debt consolidation loan companies
that we have vetted that 1) Only do a soft check to check your credit 2) Do not charge prepayment penalties. With debt consolidation loans, it may be helpful to check your rate from multiple places to get the best rate. If you aren't able to qualify, then some individuals look at debt settlement.
If you are unfamiliar,
Debt settlement
is the process in which a third party negotiates and settles with your creditor on your behalf. The goal of a debt settlement firm is to find a lower payment that will fully satisfy the debt that you owe. So, a debt settlement may try to settle a $10,000 credit card balance for $5,000. This can provide ample savings and a potential lower monthly payment.
I was the previous CEO of a debt settlement company, and I believe debt settlement can be a good option for some, but not for others.
Now,
if you are struggling with debt
and wondering what to do next, we built a
free get out of debt options comparison calculator
(
not even an email address is required
) that provides a wide range of debt options that may be able to fit your budget, it can be found below. The data is personalized to your income and expenses, so you can get accurate costs, pros and cons, and options.
Credit 9 Lending History
I was able to find a
BBB page for Credit9
, which informed me that the business has been around for about 9 years now.
When going to their website, I discovered they have a
section titled, "Loan Resources
." After pressing on that section, there was a small paragraph at the very top saying that Credit9 has issued $185 million in 14,000 personal loans since 2018. When trying to look into how to apply for a loan or more information on loans through Credit9, I was unable to get far without entering my personal information. Under the FAQ section, they mentioned there are no application fees or pre-payment fees. The
only fees are the standard loan origination fee. Something to note is that they claim to only offer loans in specific states.
The list on their website can be found below: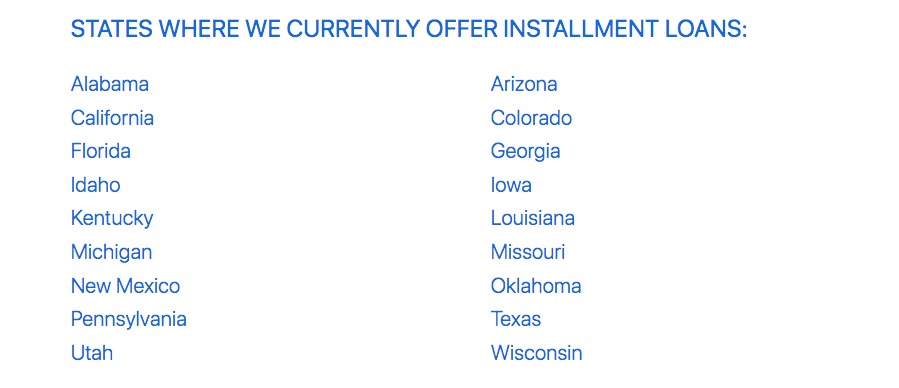 How Much Does Credit9 Cost?
At Ascend, we believe that debt settlement may be a good option, but it's only in the context of understanding all of your options and understanding the cost of that option. This is exactly why we built a free
debt settlement cost calculator
so that you are MOST informed. While the calculator cannot provide your exact Credit9 Lending debt settlement plan payment, it provides an estimate based on your personalized financial data and allows you to compare debt relief to other options.
Credit9 Lending Reviews
Let's look at the Credit9 Lending reviews to help you make the most informed decision, starting with BBB reviews.
Credit9 BBB
It looks as though Credit9 scores 4.59/5 on BBB with 37 complaints in the last 3 years and 12 complaints in the last year. They received an A+ on BBB with a total of 1,757 reviews.
Two reviews I found interesting and important were from a customers stating that the letter they received in the mail was bait to try and get them to sign up for a debt settlement program which is not what they originally advertised.


Where Are Other Credit9 Lending Reviews?
I was able to find Google Reviews for Credit9 as well. They have received a 4.9/5 on Google with 619 reviews.
After reading many reviews from the past couple of months, people had many positive things to say. They said the staff was friendly and efficient and they had an overall great experience. However, when I reached reviews from a few months ago, many people had negative experiences, similar to those written on BBB.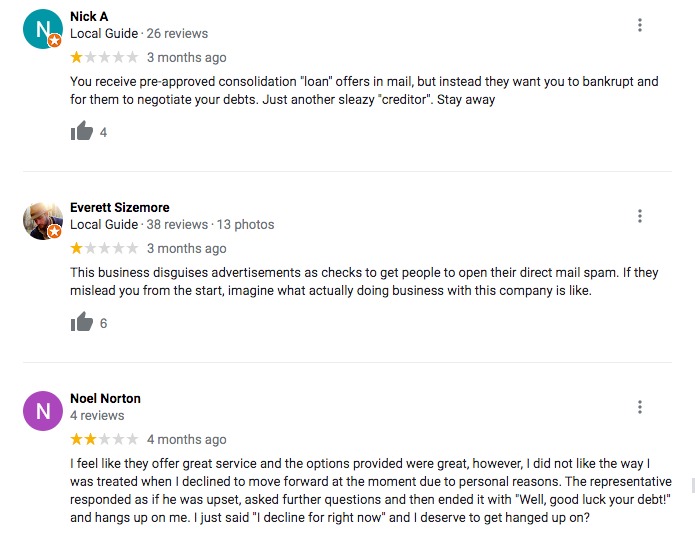 Another interesting thing to note is how close Credit9 Lending is in proximity to
TriPoint lending
and
Americor Debt Relief
. We just wrote a TriPoint Lending and Americor review, and I noticed all 3 companies were located in Irvine, CA. So, I Google mapped the distance from one company to another company, and see below what I found. Credit and Americor appear to be on the 5th and 6th floors of the same building, and TriPoint lending is just a 0.3 mile walk from both of these companies.
So, is Credit 9 legitimate? Is a scam? Let's cover that important question next.
Is Credit9 Lending Legitimate Or A Scam?
Credit 9 may be a legitimate company, but it is unclear how many people actually qualify for a loan.
From the reviews given online, it seems as though Credit9 Lending market pre-qualification for a debt consolidation loan, and then may pitch a debt consolidation program (debt settlement
One question I have is whether Credit9 Lending actually ever actually helps people with consolidation loans as they are advertising. Or, potentially, if it markets people who can't qualify for a loan, but do qualify for a debt consolidation program, which is 100% different.
While this may not constitute a scam, it may be a deceptive marketing tactic.
If you need debt consolidation, let's discuss options next.
What If I Can't Get a Debt Consolidation Loan Elsewhere?
If you can't get a consolidation loan from Credit9 Lending, what are your options? Are you putting more on your cards each month than reducing them Do you have a high debt to income ratio?
The challenge is that you may qualify for a debt consolidation loan, but there interest rate could be 29.99% or the loan won't consolidate all of your debt.
As stated above, if you have debt that is unaffordable, we built the free free debt options and costs calculator below that allows you to compare options such as non-profit credit counseling, debt settlement and debt payoff planning. If you are already in financial hardship, the calculator also allows you to understand bankruptcy. No email address is required unless you'd like some additional free assistance.