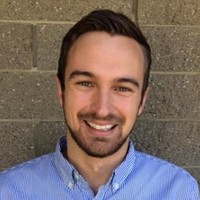 Written by Ben Tejes
Updated Nov 13th, 2023
The information provided in this article does not, and is not intended to, constitute legal or financial advice; instead, all information, content, and materials available in this article are for general informational purposes only.

Knowing the deadlines for filing claims and lawsuits can be confusing. A statute of limitations is a deadline for filing a lawsuit. Once the deadline passes, a party cannot pursue a legal action through the courts.
If you are struggling with debt, the statute of limitations for debt actions could impact how you deal with unpaid debts. Below are answers to frequently asked questions about statutes of limitations in Oregon.
If you are looking specifically at debt, please check our much more detailed article covering the Oregon statute of limitations on debt.
How Does Statute of Limitations Work?
Deadlines for filing lawsuits vary depending on state law and the type of legal matter being litigated. Statutes of limitations apply in civil lawsuits and criminal matters.
Examples of Oregon statutes of limitations include:
To use the statute of limitations as a defense, you must respond to the lawsuit (file an answer) and allege that the deadline to file a claim has expired. If the statute has expired, the court could dismiss the lawsuit.
However, because you must raise the issue in your response to the lawsuit, statutes of limitations are affirmative defenses. The judge will not dismiss the lawsuit unless you make the argument in your answer to the lawsuit and appear in court.
How Do I Calculate the Statute of Limitations in Oregon?
Generally, the "clock" begins to run on the statute of limitations when the other party experiences harm. Harm could be a personal injury, breach of contract, damage to property, or date of the first missed payment. Most deadlines to file lawsuits begin with this date.
However, some statutes of limitations do not begin until the other party discovers the harm (called the "discovery rule"). Therefore, the time to file a lawsuit begins when the person knew or should have reasonably discovered the harm.
Furthermore, the statute of limitations could be "tolled" for several reasons. Tolling the statute of limitations means putting the deadline on hold. Examples of reasons that statutes of limitations are suspended temporarily include:
The person is a minor
A person moves out of state
The person is in prison
A person is legally incapacitated or incompetent
There could be other reasons why the statute of limitations might not begin until a later date. If you are unsure how to calculate the deadline for filing a lawsuit, it is best to speak with a lawyer. The deadline for filing lawsuits related to unpaid debts could have a significant impact on how you handle debt problems.
Call Now to Discuss the Best Way to Get Out of Debt
Hopefully this article has helped you understand the Oregon statute of limitations. At Ascend, our goal is to help you get rid of debts you cannot pay so that you can have a stronger financial foundation. We understand that things happen. An unexpected life event can cause a financial crisis. We are here to help.
If you have debts you cannot pay, call or text us at (833) 272-3631 or contact us online for a free case evaluation. Most of our tools and resources are offered free of charge.