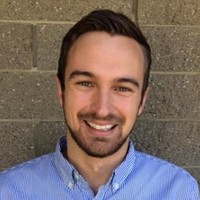 Written by Ben Tejes
Updated Jun 20th, 2023
Many people hear about their credit card lawsuit by receiving a bankruptcy mailer in the mail from a local bankruptcy attorney. The bankruptcy attorney reviews the public court records website, and find about civil lawsuits
So, you received a mailer or you received an unwelcome knock on your door about a court summons and wonder how to settle credit card debt before going to court.
Please note that we wrote an entirely separate article to help you understand how to settle a debt collection lawsuit after summons.
So, Can I settle my credit card debt before going to court?
Yes, most often you can settle before going to court. I was the CEO of a debt settlement company before pivoting to debt relief comparison calculators, so my day-to-day job included negotiating with creditors when lawsuits have been filed.
How Much Does It Cost To Get Help Settling Debt? What Are Other Options?
In 2019, we realized that there were few to no unbiased resources to help people understand their options to get out of debt cheaper, easier and faster and avoid wage garnishment. So, we built debt cost and options calculator that provides personalized estimates of your different options, the pros and cons and alternatives. It's been helping thousands of people, and has helped us receive a 5.0 rating on Google based on over 100 reviews. With the calculator, you can estimate all-in monthly costs of options such as debt payoff planning, debt management (non-profit credit counseling), debt negotiation, and bankruptcy.
If you are interested, you can take the calculator below. Not even an email address is required unless additional insights are helpful.
How Do You Settle Credit Card Debt Before Going To Court?
First, you may want to confirm the debt is actually yours. You can often check your credit report for the debt in question. I would recommend not to pay for a report if you haven't already gotten your free US Government provided credit report from all 3 bureaus. You also can validate the debt, which is your legal right to receive written verification of the debt from a debt collector, which is part of the Fair Debt Collection Practices Act.
If the debt is yours, an unlikely first question to ask yourself is, "How much other unpaid debt do I have that is behind?"
How many debts do you have that are behind?
The question of outstanding other debt is important because if you have just one debt that is behind, you may want to negotiate and settle the debt yourself while if you have 5-10 debts outstanding, you may want to hire an outside firm or research bankruptcy. You do not want to settle one debt then get sued for other outstanding debts.
If you have one debt, the process to negotiate the debt is rather simple. You would call the debt collector that is suing you (for example, Portfolio Recovery Associates or Midland Funding) and tell them your situation.
Hint: I would not call the lawyer that is on the record unless that is the creditor who owns the debt.
Often you will not be able to negotiate down to 50% because the debt collector has leverage when a lawsuit has been filed, but you may still be able to get a discount off of the total owed.
You will often receive a stipulated judgement about the terms of the settlement. This document tells you about the terms of the settlement agreement. Once you agree, you will sign the document and return it to the agency. You will often set up a payment plan that will pull payments automatically from your account. Once you have paid the terms of the settlement, your account should be fully settled with a $0 remaining balance.
Do all creditors sue for unpaid debt?
Not always.
Each creditor makes decisions on whether to sue for the unpaid debt. If you have many creditors, you may want to know the lawsuit likelihood of each of your creditors. You can Google this information or research court cases with your creditor information. We also built our free debt relief comparison calculator that provides insights into the lawsuit likelihood.
When Will a Debt Collector Sue for Unpaid Debt?
Many debt collectors may not sue for debt under $500, but you may be surprised at what they would sue you for.
I wrote an article titled, "when will a debt collector sue" that highlights the following information. It's difficult to know when a debt collector will sue, but there are some indications because many debt collectors will sue when they believe you have the ability to pay, but an unwillingness to do so, regardless of whether that is true.
How many accounts am I past due on? The more accounts I owe the higher the chance one may sue me.
How is my debt proportioned? Do I owe all my credit cards and loans to one bank or is it spread out?
Is the creditor I owe most of my debt to local or small (credit unions)? Also, do they have more of a vested interest to sue me because they are a smaller bank (personal relationship)?
How often do creditors I owe have access to my assets?
Do I have checking, savings, or investment accounts with the creditors I owe? Can they see my transactions?
Do I have equity in assets that banks can calculate based on what's reporting to my credit report?
What Are My Other Options If I Don't Want to Settle Credit Card Debt?
Two of the common alternatives are Chapter 7 bankruptcy and Chapter 13 bankruptcy to debt settlement. Debt management is another debt relief option, but it may be difficult to enroll in a debt management program with an outstanding lawsuit.
In many cases, a Chapter 7 bankruptcy clears judgements. A Chapter 7 bankruptcy is often referred to as a liquidation bankruptcy. Chapter 7 is often less expensive and provides a faster discharge. You must qualify for Chapter 7 via means test calculations.
A Chapter 13 bankruptcy is often referred to as a wage earners plan. Chapter 13 often takes between 3 or 5 years and consists of a monthly payment plan.
What Would I Do If I Were Sued for Credit Card Debt?
Your situation is unique. I would recommend you research your options as much as possible because making the most informed decision will often be the best option for you. Reach out to me if you have any questions.