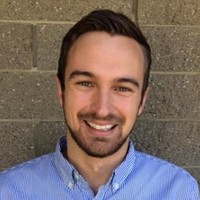 Written by Ben Tejes
Updated Nov 7th, 2022
Today I had my 341 creditors meeting for my chapter 7 bankruptcy. The meeting itself from start to finish was under 4 minutes. Overall it was not nearly as bad as I thought it was going to be.
What were you most anxious about?
I started getting more anxious because they postponed our original meeting to a later date. I did not know why and I worried that creditors were disputing things in my case and that is why they pushed it back. The night before, I made the mistake of watching and reading several different topics regarding 341 bankruptcy meetings. I learned that having too much disposable income may prompt them to audit my case. I was mostly anxious about not knowing the answer to a question, or having 'too much disposable income. What if they don't grant me a chapter 7 discharge? I was also anxious about the possibility of having my case audited and not being granted a discharge due to making a lot of money last year (even though I disclosed that prior).
Neither of those issues came up in my meeting. My attorney gave us a general overview of what questions they might ask. She could not provide us with specifics because each situation is different and questions vary depending on a case by case basis. I was also very anxious about a creditor showing up and asking me questions. This did not happen. It was just our attorney, the trustee and my spouse and I. Lastly, I was anxious they will make me feel bad about having to file for bankruptcy. I felt a little bit of shame the entire time, but after the meeting it went away.
How Did My 341 Meeting Work?
We did the 341 meeting via zoom. My attorney asked me to get on 10 minutes early, in case the trustee decided to start early. The trustee started about 10 minutes after the start time of 11:30. She had everyone come into the virtual meeting room, introduced herself and asked if anyone needed special accommodations. Then she removed everyone out of the meeting and went down the list, added each filer to the meeting with her and our attorney when it was our turn. The trustee verified our names and then said "for the record I have verified the identity of both filers via photo identification and social security number"
What questions were you asked?
The trustee verified our names
Asked us for our mailing address
At the start, they asked us to state our full names under oath and acknowledge that we would tell the truth.
She asked if we have ever filed bankruptcy before.
Asked why we were filing bankruptcy
Asked if we had the opportunity to review and sign our bankruptcy petition
Asked if the petition listed all of our assets, debts, and income
Asked if either of us needed to pay child support or alimony
Asked if we were employed.
Asked where we worked.
Asked if we were legally married
Asked if the tax returns we supplied were true copies of what we filed with the IRS.
Asked about my LLC, what it does, how much money I made. Since I am a private contractor, I informed her that I ran that income through the LLC, and that I also did various freelance projects on the side.
Asked when the last time I made freelance income was
Asked what state we moved here from and when.
Asked if either or both of us had a Venmo account. I did- and the statements were not included in my petition so I had to give those to my attorney to provide to her.
Asked if we had any reason to file a lawsuit against anyone.
Asked if we reviewed the bankruptcy information sheet and did the credit counseling
Asked if we had any questions about the information that was provided to us.
How Did I Feel After My 341 Meeting of Creditors?
Both my spouse and I feel so much better. This was the one thing we were most anxious about. Having this part over and knowing that we do not have any more court precedings really took a large amount of pressure off both of us.
What's Next After My 341 Meeting of Creditors?
We have to wait 60-90 days before they granted us discharge. We need to provide our attorney with Venmo statements for 6 months up to our filing date. Our attorney advised us to keep an eye out for other debts that may come in the mail and that we can add them to our case by the middle of September if we need to.
Final thoughts
Overall this was a much better experience than I thought it was going to be, the trustee was very professional and point blank. The question were easy to answer and I did not feel any pressure at all and the trustee remained very neutral.