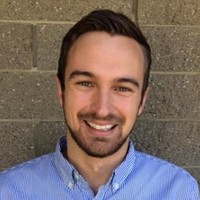 Written by Ben Tejes
Updated Sep 22nd, 2023
In a 100% Chapter 13 plan, you would pay back all your unsecured creditors in the plan. You will basically need to create a plan with an attorney and the creditors to pay back all of your debt. You will need to pay back both your secured and 100% of unsecured debt. Many people question whether Chapter 13 is worth it, so let's cover how a 100% Chapter 13 plan works to help you make the most informed decision.
For example, let's say you have $10,000 in unsecured debt. As well as have to pay off the attorney fees, trustee fees, misc fees, and 100% of the $10,000 in unsecured debt. Many times during bankruptcy, you would have to pay about $2,000 for the $10,000 and try to get relief from the other portion of $8,000. In a Chapter 13 plan, you have a chance to reduce your repayments to unsecured creditors. For instance, your available income, monthly expenses, and how much-unsecured debt you may have.
How Long is a 100% Chapter 13 Plan?
It can depend on the amount of debt you have that will be paid off in the plan. For Chapter 13 bankruptcy, they usually have a structured repayment plan for a certain time period from 36-60 months. Though, in a 100% Chapter 13, you may not have to pay for 36 or 60 months. As long as you are staying in your plan, the court will protect and no one is allowed to attempt to collect on a debt from you unless they get permission. So, you could have a Chapter 13 payment plan of 15 months or 16 months or some other shorter time frame.
What does the 100% Chapter 13 Plan Cost?
The 100% Chapter 13 Plan can be very expensive because you pay back 100% of your unsecured creditors. Within the 100% Chapter 13 plan, there are certain things that you must pay in full. Such as, your attorney who will be getting their fees paid throughout the plan. As well as the trustee will take a portion for administering the whole plan. For car loans, they are also paid off in the plan and your recent income taxes. To note, if you fell behind of your mortgage and plan on keeping your place, it is also paid in full through the Chapter 13 plan too. The rest of your creditors like your unsecured creditors of credit cards, personal loans, and medical bills will be paid around 0%-100% of what they are owed. Though remember, it does all depend on your income and the assets you have.
What are alternatives to the 100% Chapter 13 Plan?
You have alternatives to 100% Chapter 13 bankruptcy, so let's go through some of the common alternatives. Take the Chapter 13 vs Alternative Options Calculator below to compare different costs, pros and cons, and alternatives.
Do You Have Too Much Equity In Your Home?
Bankruptcy exemptions
can help protect your assets from a Chapter 7 bankruptcy. That said, one of the biggest challenges with a bankruptcy is when your home has equity that is well above your state's
bankruptcy homestead exemptions
. For example, let's say you have $200,000 in home equity and the homestead exemption in your state is $50,000. You have $150,000 above the exemption, so if you file Chapter 7 bankruptcy, you may lose your house.
If you file Chapter 13 bankruptcy, your
Chapter 13 plan payment
may be a 100% Chapter 13 plan. With your credit score, you may also not qualify for a HELOC or reverse mortgage.
Enter home co-investment. This is where an investment company may invest in your home for a share of the equity from your home. When you sell your home, you may get some equity and the investor will also yield a profit from the equity.
The benefit is that you can access equity in your home
debt free
.
If you are interested in this option, you need to understand whether your home would be eligible.
You can use this link to estimate qualification
, which will show you eligibility and how much you may be able to unlock.
Please consider the pros and cons of this option and weigh through the costs. For example, for this option, you may be debt free, but they may put a lien on this house. You can also If you use this option, you can also consider reading how long you have until you would have to share the equity back with them and how much equity you would need to share with them.
Debt Settlement
Debt settlement may be the most likely alternative to this. It can be an option if your debt becomes difficult to pay off. Basically, debt settlement is when you are able to negotiate to lower your debt less than what you originally owe. That way a portion of what you were supposed to pay back will be forgiven.
During the process of debt settlement, you will have to find a debt settlement company to help you through the long process. What you should consider when looking for a debt settlement company, is to do your research before to make sure they are legit and knows what they are doing to best accommodate you. Debt settlement companies are the connection you will need for what you owe in debt and the creditor. The debt settlement company will help create for you an escrow bank account where all the funds will be collected. Afterward, they will put together all the payments into one for the creditors. Remember, they will become your primary contact and will help negotiate for you to help decrease the debt that you owe. Then from that point, you will decide to either accept or decline your settlement offer and new monthly payment plan. Once you have accepted the plan, you will start sending payments to the creditors until you have paid off all your debts.
Debt Management
Debt management can also be another option you may want to consider. In debt management, you will work with a company for instance a credit counseling or debt consolidation to help manage the debts you have. Though debt management isn't the type where they will lend you more loans or settles your debt. What it does is help decrease many of your interest rates. By lowering your interest rates it should help relieve you and pay off your debts quicker.
The process for debt management is a bit different. You will meet with a debt management counselor. From there an agency will go through all your debts and determine to estimate the amount it will take to pay off your debts in a period of time. It is estimated to take about three to five years. They will create a new monthly payment plan that depends on how much debt you still owe. The payments will be given to the company and will be paid to your creditors. That way you don't have to worry much about doing it all by yourself when paying off your debts.
Debt Payoff Planning
Lastly, you can consider a debt payoff planner as an alternative. The Savvy Debt Payoff Planner is an app on iOS/Android that can get you out of debt quicker. The Savvy debt payoff planner has a zero-based budget. It will present to you how your debt freedom date moves closer. As well as seeing your debt lower right before your eyes. It is also eBay for anyone to use. You can add your bank accounts, credit cards, and debts to the app. It has an automated budget system and a payoff planner for you to use to help reduce expenses. It can be an encouraging process to watch as you see your debts being paid off over time using this app.