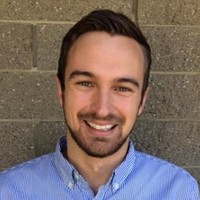 Written by Ben Tejes
Updated Oct 31st, 2023
At Ascend, we really care about you (
hopefully as seen from our 221 Google reviews and 5.0 rating
), so we believe it's really important to understand the Chapter 13 100% plan and alternatives. In addition, Ascend does not just specialize in bankruptcy, we also specialize in debt management, debt settlement, home-investment, debt payoff planning, etc.
Finally, I specialize in all debt relief options, so if you'd like to speak with me (actually me, and not someone on my team) then feel free to book time on my calendar below. I would love to chat with you about options in a 100% free, informational conversation.
I would love to speak with you. Here's my calendar that you can book something with directly, so I can answer your questions directly.
My goal is to inform you about the pros and cons of each option, so you can make the most informed decision to get out of debt cheaper, easier and faster. Here are some additional videos that may be helpful for you if you are comparing 100% Chapter 13 plan to debt settlement, which is a common alternative:
Thanks so much for watching. Hoping these resources can help you get out of debt cheaper, easier and faster!