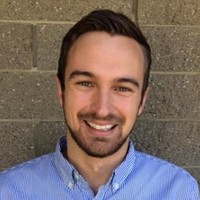 Written by Ben Tejes
Updated Jun 20th, 2023
The fear of never qualifying for a home loan after Chapter 7 bankruptcy is a common reason why some people do not file bankruptcy. However, bankruptcy does not last forever. There is life after bankruptcy, including buying a house after Chapter 7 bankruptcy.
Use the calculator below to estimate when you will be able to purchase a home.
Buying a Home After Bankruptcy
Results can vary but a majority of lending institutions will require 12 months of on time payment history and a minimum qualifying credit score of 580 Pre COVID-19 and 640 Post COVID-19.
Below are the estimated timelines for buying a home after bankruptcy.
Conventional loan - 4 years from discharge date
FHA and VA loans - 2 years from discharge date
USDA/Rural Housing - 3 years from discharge date
How Do I Improve My Chances to buy a home sooner after bankruptcy?
Bankruptcy seasoning requirements are non-negotiable. These seasoning requirements are set by secondary mortgage purchasers that determine loan guidelines because they back and fund the loans.
Opening and establishing new lines of credit is the best thing to do when preparing for a new purchase.
The Purpose of Filing Chapter 7 Bankruptcy
The purpose of filing bankruptcy is to get out of debt. Filing bankruptcy discharges most unsecured debts. In other words, you get rid of the debts that you cannot afford to pay.
Examples of unsecured debts that you can discharge in Chapter 7 include:
Credit card debts
Some old personal income taxes
Medical debts
Personal loans
Most judgments
Some student loans
Old rent, utility, and lease payments
Some liens on household goods
Some debts are not dischargeable in bankruptcy, including alimony, child support, and most student loans and taxes. However, for the most part, many people get rid of most or all of their unsecured debts through Chapter 7.
By eliminating debts that you cannot pay, a Chapter 7 bankruptcy allows you to get back on your feet financially. It gives you a fresh start to continue recovering from a financial crisis. It also allows you to begin rebuilding your finances for a more secure financial future, including homeownership.
Purchasing a Home After Chapter 7 Bankruptcy
A typical no-asset Chapter 7 bankruptcy case takes between four and six months to close. However, the Chapter 7 filing remains on your credit report for ten years. That does not mean that it will be ten years before you can qualify for a home loan. Depending on the type of loan and your specific financial circumstances, you could qualify for a loan to purchase a home as soon as a year after filing for bankruptcy relief.
The type of home loan has a great deal to do with when you can buy a house after Chapter 7 bankruptcy. There are rules for some home loans that prevent the borrower from qualifying for the home loan for a specific period after bankruptcy.
For example, the waiting period for most FHA loans is two years after the date of the bankruptcy discharge. However, you could qualify for an FHA loan after one year if you can prove that the bankruptcy was caused by circumstances that were not within your control, such as a federal disaster or being laid off from work. Likewise, the waiting period for a VA loan is usually two years after a Chapter 7 bankruptcy discharge.
Fannie Mae backed conventional loans have different waiting periods. Most loans backed by Fannie Mae require a four-year waiting period to buy a house after Chapter 7 bankruptcy. However, the waiting period could be reduced to two years in some cases.
Unconventional lenders may not require you to wait as long to qualify for a home mortgage. However, these lenders can charge unreasonable interest rates and fees for their products. It is usually best to wait until you qualify for a conventional loan or government loan. You can use the required waiting periods to improve your finances so that you are in the best financial position possible when you buy a home after Chapter 7.
Getting Ready to Buy a House After Chapter 7
While you are waiting to qualify for a home loan after bankruptcy, there are several things you can do to improve your chance of qualifying for a lower interest rate and better terms.
Ways you can improve your chances of purchasing a home after Chapter 7 include:
Increase savings for a larger down payment on the home. A larger down payment can help you qualify for better loan terms. Also, having an emergency savings account can help avoid missing mortgage payments because of an emergency.
Improve your credit score by making all payments on time. Late payments on credit cards and other debts lower your credit score quickly. Review credit reports and correct mistakes to improve credit scores. Apply for a secured credit card that reports your efforts to use good credit habits to the credit reporting agencies.
Practice personal budgeting habits. Create and live by a household budget to help improve your financial management skills.
Work with the lenders and be honest about your financial history. Write a letter explaining the need to file bankruptcy, especially if you had to file bankruptcy because of an illness, accident, loss of a spouse, or unemployment. Explain how you have improved your finances and have a plan to handle emergency expenses in the future.
Bankruptcy can delay buying a home, but it does not prevent you from owning a home in the future. In many cases, a bankruptcy filing can be the first step in resolving debt problems that are keeping you from owning a home now. Through diligence and smart financial planning, you can buy a home after bankruptcy.
Let Ascend Help You Get Ready to Own a Home
Ascend has a variety of services that can help you get out of debt and stay out of debt. Getting a handle on your debts will help you keep your home or purchase a home in the future. Use the calculator below to estimate when you may be able to purchase a home after bankruptcy.