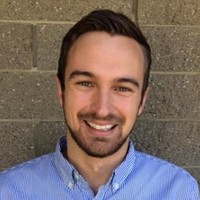 Written by Ben Tejes
Updated Jun 20th, 2023
If you worry about getting an apartment after a Chapter 7 bankruptcy filing, you are not alone. Many people who file for bankruptcy relief worry about how filing bankruptcy impacts their future. The good news is that most people who file Chapter 7 can rent an apartment. However, you could face a few hurdles, but highlighting the positive impacts of bankruptcy could sway a landlord in your favor.
How Does Chapter 7 Bankruptcy Effect Paying Rent for an Apartment?
Filing Chapter 7 bankruptcy significantly affects your ability to pay rent. A Chapter 7 bankruptcy discharge eliminates most unsecured debts. You can get rid of debts such as:
Medical bills
Personal loans
Credit cards
Judgments
Old lease/rent payments
Some old tax debts
If you meet specific requirements, you might qualify to discharge student loans.
A positive aspect of getting rid of these debts is that you have more money to pay rent payments. Your debt-to-income ratio (DTI) is much lower when you discharge your unsecured debts. Divide monthly debt payments by gross monthly income to calculate your DTI.
For example, suppose your monthly debts total $2,110 ($1,000 rent payment, $360 car payment, and $750 for the rest of your debts). Your gross monthly income is $4,000. Your DTI would equal 53%.
However, if you discharge your unsecured debts in a Chapter 7 case, your monthly debts decrease to $1,360. That means your debt-to-income decreases to 34%.
Many landlords look favorably at a lower income-to-debt ratio. A lower DTI indicates you have a greater ability to pay your debts and monthly expenses.
How Much Does Bankruptcy Cost? Will that Affect Your Affordability to Move?
One important quesitno to consider is how much bankruptcy costs and will that affect your ability to move?
As such, we created the free bankruptcy cost calculator that is personalized to your zip code and what you are looking for. It's also 100% free.
Other Factors Landlords Look at Before Renting an Apartment to Someone
In addition to increasing the amount of money you have to pay rent payments by discharging unsecured debts, other factors a landlord might look at when considering you as a renter include:
Post-Filing Employment History
A landlord needs to know that you can make your rent payments. Having steady employment is a huge factor in your favor. A letter verifying employment and income to attach to the rental agreement could be helpful.
Credit Rating
Landlords often check credit scores when reviewing a rental application for getting an apartment. Negative items on a credit report decrease your credit score, including judgments, late payments, repossessions, over-the-limit balances, and collection actions. If it appears you continue to struggle with debt problems, it could make getting an apartment more challenging.
However, a Chapter 7 bankruptcy filing discharges the unsecured debts on your credit report. Rebuilding your credit score after bankruptcy improves your chances of renting the apartment you want.
Prior Rental History
If you have a good rental history with other landlords, use that to your advantage. Ask your prior landlord for a reference letter. At the very least, your prior landlord should be able to confirm that you made your rental payments on time and did not damage the property.
Having Trouble Getting an Apartment After Chapter 7?
Large corporations often set parameters that their local managers must follow. For example, an apartment complex may have policies that deny renters who have a bankruptcy, repossession, or judgment on their credit history. There might not be any acknowledgment of the positive aspects of your finances and rental history.
Therefore, you might consider renting from a private property owner. A private owner may be more willing to consider your current situation and the benefits of filing a Chapter 7 bankruptcy case.
Other ways you can improve your chance of renting an apartment after Chapter 7 include:
Provide written references
Offer to pay a higher security deposit or two months of rent in advance
Apply to apartment complexes that do not perform credit checks
Ask someone with good credit and income to cosign the rental agreement
Search for apartments near colleges (these complexes are accustomed to renting to individuals with little credit history and income)
Filing Chapter 7 should not impact renewing a rental or lease agreement. Provided you pay your rent on time and do not violate your lease terms, your landlord should not have any legal reason to deny your rental agreement.
Do You Need Help Filing Bankruptcy?
Try our \free bankruptcy and debt relief calculators\<\/strong\> to compare your bankruptcy options. If you want to explore bankruptcy options, call or text us at (833) 272-3631 or contact us online.
At Ascend, we help individuals find affordable solutions to their debt problems. We can help you \locate a bankruptcy lawyer\<\/strong\> near you who offers free consultations. If you want to explore other debt-relief options, we can help you with that too.
Call now for a free case evaluation with a team member. It does not cost you anything to talk with someone. Most of our tools and services are free of charge.