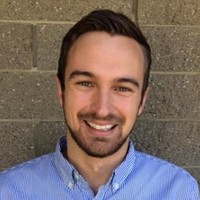 Written by Ben Tejes
Updated Jul 21st, 2023
Did they say they will resolve your debt for a much lower monthly payment than your current obligations? What are the Elite Legal Practice reviews?
Elite Legal appears to be pitching something called
debt validation
or debt collector mitigation or something where they are going to "fight for your rights against collectors" and potentially sued them on your behalf.
One of the most helpful things to understand is that debt validation or debt collection mitigation is not
debt settlement.
For example, in debt validation, you are NOT putting money towards settling the debt, which is often why debt validation quotes are so much less than debt settlement quotes. We actually just published a video on YouTube covering "
Don't Do Debt Validation Before..
." covering the differences between debt validation and debt settlement, but it's important to understand the differences because you could get an estimate of $400 per month from a debt validation company, but $800 per month from a debt settlement company.
Also, if you were originally looking for a debt consolidation loan, but weren't approved by Point Break Financial, we have vetted a few providers that you can check your rate for free from, and your credit score won't be impacted when you check your rate.
Let's now cover what is Elite Legal Practice.
What is Elite Legal Practice?
We recently heard of Elite Legal Practice from someone who contacted us and was potentially concerned about what was happening. When we reviewed the company, we found Elite Legal Practice appears to be a potentially new entity that is now helping previous clients from Litigation Practice Group.
For example, there were no results from wayback machine (a website that tracks the changes of websites). This doesn't necessarily mean the account is brand new, but it's interesting to note.
What Does Elite Legal Debt Resolution Program Mean?
Generally debt resolution is another name for debt settlement, but it appears that this debt resolution is more similar to debt validation.. In debt settlement, your money was tied to an escrow account that is used to payoff creditors.
What Elite Legal Practice does is potentially send
debt validation letters
and attempts to invalidate the debt and fight creditors who are doing things that are not okay. The law firm may also represent you in court if you are being sued by your creditors. It also may look for
FCRA violations
where a creditor or collection agency is wrongfully trying to pursue money from you.
Now,
if you are struggling with debt
and wondering what to do next, we built a free, unbiased
debt options comparison calculator
(
not even an email address is required
) that provides a wide range of debt options that may be able to fit your budget. The data is personalized to your income and expenses, so you can get accurate costs, pros and cons, and options.
Understand the Reviews
I could not find any reviews for Elite Legal Practice on Google. I could also not find a BBB page for Elite Practice Group

This does not necessarily mean that those reviews don't exist, but I just was not able to find them
Understand Your Options
You may wish to continue on with Elite Legal Practice, but it may be helpful to understand a breakdown of all the services that you are paying for.