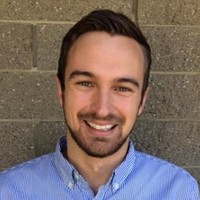 Written by Ben Tejes
Updated Sep 2nd, 2022
Ascend's bankruptcy lawyer network has an average Google rating of 4.9 based on 4272 reviews and is nationwide, meaning that we can find a local attorney that provides a consultation in your state.
In this article, we will also provide an estimate of how much a bankruptcy lawyer fees costs in your state (as this is one of the most common consultation questions), the questions the bankruptcy lawyer may ask, and the questions you may be interested to ask.
During your bankruptcy consultation, you learn more about the bankruptcy process and how filing bankruptcy can get rid of debts you cannot pay. It is free of charge, and you are under no obligation to hire an attorney. So what do you have to lose?
Get Free Bankruptcy Consultation with Attorney Near You
Use the following form for us to get a local attorney in our network that provides free bankruptcy consultations.
Do Most Bankruptcy Attorneys offer Free Consultations?
Yes.
The reason is often that you are struggling to pay your debt. So, it could be difficult to afford a consultation.
If you would like to know the cost to file bankruptcy in your state, feel free to use our
all-in bankruptcy cost calculator
before you take your free consultation. It's based on your zip code based on thousands of research points across the United States, and it's 100% free.
Do Most Bankruptcy Attorneys offer Free Consultations?
What Questions Will the Bankruptcy Attorney Ask in the Free Consultation?
During your free bankruptcy consultation, the lawyer asks you several questions to help him understand your financial situation. He asks about your current income, expenses, debts, and assets.
Therefore, it can help to have a current pay stub, current tax return, and a list of your expenses/bills handy during the bankruptcy consultation. In some cases, if the attorney is local, you may meet with the attorney in his office for a free consultation. If so, bring copies of the above information with you to make the meeting more productive and informative for you.
During the consultation, the attorney may also ask you about your financial transactions during the past few months. He may ask if you have paid any relatives money in the past year. He may also ask if you transferred or sold any property in the past year. These questions are essential in a bankruptcy case. Remember, this is a confidential appointment. Be honest with your attorney and answer each question thoroughly. A bankruptcy attorney can often develop a strategy to solve bankruptcy problems for clients. Though only if the attorney knows about the issues before the bankruptcy case is filed.
Real Life Bankruptcy Consultation Questions
A friend of Ascend took notes from their recent bankruptcy consultation, so we wanted to share them below for your help.
How do you spend your money? Have you purchased anything on credit over $350 in the last 90 days? If so, what was it, and was it paid off or not?
What are all your sources of income (W2, Freelance, Self Employment, Unemployment, Insurance Payouts, etc.)?
How much money do you have in your bank account(s) Including your business accounts, retirement accounts, and health savings accounts?
How long have you lived in this state? It has to be the greater portion of 180 days before we can file, so that means we have to live here for 91 days.
Have you given out money or paid out money in the last year? You would need to make a list of that you have paid that are considered insiders (family, friends, etc.). The bankruptcy trustee will require a year of statements in some cases.
Have you purchased any luxury items at such stores as Nordstroms or Macys (even if you purchased with debit card or cash)?
What were the transactions in your business account and did an accountant help categorize them for you?
Are there any personal credit card loans that have been used to fund your business or have been in the past 2 years?
List out all the business debts that you have.
What is the value of your domain and website and other business materials?
Can I Ask Questions in the Free Consultation?
Yes, the consultation is also a time for you to ask the attorney questions about bankruptcy or the bankruptcy process. It can be helpful to write down your questions before the meeting or telephone call. Leave yourself room to make notes as the attorney answers questions and explains your options for getting out of debt.
Ascend can help you get a head start on the information you need to provide to a bankruptcy lawyer during a free bankruptcy consultation. You can use our free bankruptcy calculators to explore the information that a bankruptcy attorney is likely to ask you during a consultation.
Our
Chapter 7 calculator
and
Chapter 13 calculator
take just a few minutes to complete. When you complete the calculator, you can request a free bankruptcy consultation with an attorney to discuss filing bankruptcy in greater detail.
2. Do I Need To Ask If The Bankruptcy Consultation is Free?
If you use to take one of our free bankruptcy calculators and request to request a consultation with a bankruptcy attorney, then you do not need to ask if the consultation is free. Ascend only partners with bankruptcy lawyers who are committed to providing free, no-hassle consultations so you can learn more about your options to get out of debt.
All of our partners are licensed bankruptcy lawyers in your state. The initial consultation is free of charge. Our goal is to help you locate a bankruptcy attorney who can provide a detailed legal analysis of your specific financial situation. That way you can find out if filing bankruptcy is the best way to get out of debt.
However, if you choose to locate a bankruptcy attorney without our help, it is a good idea to confirm that the initial visit is free of charge. While most bankruptcy attorneys offer free consultations, there could be some that continue to charge for a case review. You can also check on the firm's website to confirm whether it's a free bankruptcy consultation.
3. What Should I Expect in Terms of Attorneys' Fees for Filing a Bankruptcy Case?
Most of the attorneys that Ascend partners with for referrals offer affordable, flat-rate fees, even in a
payment plan
. The fees a bankruptcy lawyer charges depend on several factors, such as:
The chapter of bankruptcy is filed. Chapter 13 cases tend to have higher attorneys' fees because the cases are more complex than typical Chapter 7 cases.
The complexity of the bankruptcy case. Attorneys charge higher fees for cases that may have potential problems or issues that might require more hours.
The state and region in which you reside. Other than the chapter on bankruptcy being filed, where you live is the most significant factor in how much an attorney charges for bankruptcy matters. Bankruptcy lawyers in some states charge more for their services than attorneys charge in other states.
The attorney's experience level. An experienced bankruptcy lawyer may charge more than an attorney with less experience. While it may be tempting to choose the attorney with the lowest fee, if your case is complicated, you may want an attorney with more experience to protect your best interests.
Ascend has created a
Bankruptcy Attorney Fee Estimator
that you can use free of charge. By providing your zip code and answering eight simple questions, our calculator estimates how much you might pay in bankruptcy attorneys' fees for the county in which you reside. We give you a list of attorneys in your area, but we also go a step further.
If you desire, we can help you locate an attorney in your area that matches your preferences and offers a free consultation. We also contact the attorney's office to confirm rates and help you contact the lawyer for your free consultation. All of our services are 100% free of charge.
If you are interested in bankruptcy, please use the above links to explore Chapter 7 or Chapter 13 in more detail. You can also
contact Ascend
by calling
833-272-3631
for more information.