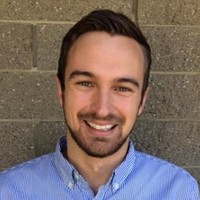 Written by Ben Tejes
Updated Sep 3rd, 2021
If you are like me, you probably wonder how you can afford the cost of bankruptcy in Illinois when it's difficult to pay bills. Many bankruptcy costs such as the filing fee and the credit counseling courses are relatively similar. That said, the cost of bankruptcy attorney fees may range dramatically whether you are in Chicago or Aurora.
The purpose of this article is to provide you with estimated all-in costs:
Bankruptcy Attorney Fees
Bankruptcy Filing Costs
1. Bankruptcy Attorney Fees Illinois
Bankruptcy attorneys in Illinois can cost between $1075 - $2000. The cost may increase or decrease based on complexity and location.
Here are some of the ranges of cost in major cities in Illinois.
Attorney Fees in Chicago
Chicago is the most populated city in Illinois with a population of 2,705,994. Bankruptcy attorneys in Chicago can cost an estimated $1,170.
Attorney Fees in Aurora
Bankruptcy attorneys in Aurora can cost an estimated $1,170.
Attorney Fees in Naperville
Bankruptcy attorneys in Naperville can cost an estimated $1,075.
2. Chapter 13 Bankruptcy Attorney Fees Illinois
Chapter 13 bankruptcy attorneys in Illinois can cost $3500 - $3800. The fee can depend on the district.
While Chapter 7 attorney fees have variability, many Chapter 13 fees are relatively similar based on no-look fees, a reasonable cost for the service provided. You may still want to see whether the attorney charges an hourly rate for any additional work after filing the Chapter 13
3. Bankruptcy Filing Costs
Bankruptcy filing costs are pretty similar across the United States, not just Illinois. Here are the other costs to consider.
Bankruptcy Filing Fees
The US Courthouse has a fee schedule and a bankruptcy form that provides the filing fee.
The Chapter 7 bankruptcy filing fee is $338 ($245 filing fee $78 administrative fee + $15 trustee surcharge).
The Chapter 13 bankruptcy filing fee is $313 ($235 filing fee + $78 administrative fee).
Mandatory Course Costs
When you file bankruptcy, you have to take an approved credit counseling course in Illinois and a debtor education course. You can often take both courses online. The average cost may is around $10 to $50 per course.
Miscellaneous Costs
You may have to pay for transportation to the meeting of creditors at the courthouse. You may also have to pay for a credit report for your attorney (although they may be able to help you with the credit report).
You can estimate the cost of transportation to one of the bankruptcy courts below:
219 South Dearborn Street
Chicago, IL 60604
327 South Church Street
Rockford, IL 61101
305 U.S. Courthouse
100 N.E. Monroe Street
Peoria, IL 61602
218 U.S. Courthouse
201 S. Vine Street
Urbana, IL 61802
151 U.S. Courthouse
600 E. Monroe Street
Springfield, IL 62701
U.S. District Court
Rock Island Division
131 E. 4th Street, Room 250
Davenport, IA 52801
301 West Main Street
Benton, IL 62812*
(618) 439-7760
750 Missouri Avenue
East St. Louis, IL 62201
(618) 482-9371