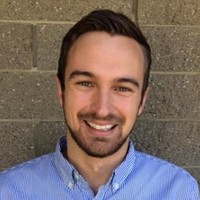 Written by Ben Tejes
Updated Sep 3rd, 2021
If you are like me, you probably wonder how you can afford the cost of bankruptcy in Texas when it's difficult to pay bills. Many bankruptcy costs such as the filing fee and the credit counseling courses are relatively similar. That said, the cost of bankruptcy attorney fees may range dramatically whether you are in Houston or San Antonio.
The purpose of this article is to provide you with estimated all-in costs:
Bankruptcy Attorney Fees
Bankruptcy Filing Costs
1. Bankruptcy Attorney Fees Texas
Bankruptcy attorneys in Texas can cost between $800 - $2000. The cost may increase or decrease based on complexity and location.
Here are some of the ranges of cost in major cities in Texas.
Attorney Fees in Houston
Houston is the most populated city in Texas with a population of 2,325,502. Bankruptcy attorneys in Houston can cost an estimated $1,500.
Attorney Fees in San Antonio
Bankruptcy attorneys in San Antonio can cost an estimated $1,300.
Attorney Fees in Dallas
Bankruptcy attorneys in Dallas can cost an estimated $1,800.
2. Chapter 13 Bankruptcy Attorney Fees Texas
Chapter 13 bankruptcy attorneys in Texas can cost $2500 and $3825. The fee can depend on the district.
While Chapter 7 attorney fees have variability, many Chapter 13 fees are relatively similar based on no-look fees, a reasonable cost for the service provided. You may still want to see whether the attorney charges an hourly rate for any additional work after filing the Chapter 13
3. Bankruptcy Filing Costs
Bankruptcy filing costs are pretty similar across the United States, not just Texas. Here are the other costs to consider.
Bankruptcy Filing Fees
The US Courthouse has a fee schedule and a bankruptcy form that provides the filing fee.
The Chapter 7 bankruptcy filing fee is $338 ($245 filing fee $78 administrative fee + $15 trustee surcharge).
The Chapter 13 bankruptcy filing fee is $313 ($235 filing fee + $78 administrative fee).
Mandatory Course Costs
When you file bankruptcy, you have to take an approved credit counseling course in Texas and a debtor education course. You can often take both courses online. The average cost may is around $10 to $50 per course.
Miscellaneous Costs
You may have to pay for transportation to the meeting of creditors at the courthouse. You may also have to pay for a credit report for your attorney (although they may be able to help you with the credit report).
You can estimate the cost of transportation to one of the bankruptcy courts below:
341 Pine Street, Room 2008
Abilene, TX 79601
205 SE 5th Avenue, Room 133
Amarillo, TX 79101-1559
1100 Commerce Street, Room 1452
Dallas, TX 75242
501 West 10th Street, Room 310
Fort Worth, TX 76102-3673
1205 Texas Avenue, Room 209
Lubbock, TX 79401-4091
33 E. Twohig Avenue, Room 202
San Angelo, TX 76903-6451
1000 Lamar Street, Room 203
Wichita Falls, TX 76301
600 E. Harrison St.
Brownsville, TX 78520
1133 N. Shoreline Blvd.
Corpus Christi, TX 78401
601 Rosenberg
Galveston, TX 77550
515 Rusk Street
Houston, TX 77002
1300 Victoria St.
Laredo, TX 78040
1701 W. Business Hwy 83
McAllen, TX 78501
312 S. Main, Room 406
Victoria, TX 77901
300 Willow Street Suite 104
Beaumont, Texas 77701
104 North Third Street
Lufkin, Texas 75901
100 East Houston Street Room 125
Marshall, Texas 75670
500 North State Line Avenue
Texarkana, Texas 75501
211 West Ferguson Street Room 106
Tyler, Texas 75702
2450 State Hwy. 118
Alpine, Texas 79830
501 West Fifth Street, Suite 1100
Austin, Texas 78701
111 East Broadway, Room L100
Del Rio, Texas 78840
525 Magoffin Avenue, Suite 105
El Paso, Texas 79901
MG Williams Justice Center
Bldg. 5794, Tank Destroyer Blvd.
200 East Wall, Room 222
Midland, Texas 79701
410 South Cedar
Pecos, Texas 79772
655 E. Cesar E. Chavez Blvd., Room G65
San Antonio, Texas 78206