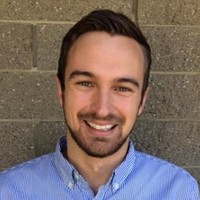 Written by Ben Tejes
Updated Oct 21st, 2022
That said, bankruptcy qualification may a bit more nuanced than that, so we will cover that and more in this article.
You may be experiencing unemployment and deciding what to do next. You have options, so in this article, we will provide more specific information about filing bankruptcy and alternative options after being unemployed because of the coronavirus. Many people are facing job loss or layoffs due to potentially rising inflation.
1) How Do I Qualify For A Chapter 7 When My Average Income Included Employer Wages And Unemployment?
The calculator below will help you estimate your Chapter 7 cost and qualification based on your zip code.
In this article, we discuss income requirements for Chapter 7 in detail, including how to calculate your median income to see if you qualify for Chapter 7. Individuals and families who are struggling with debts because of the coronavirus pandemic should periodically review their median income to determine if they now qualify for Chapter 7. One or two months of unemployment could qualify you for a bankruptcy discharge in Chapter 7.
2) What Are The Income Requirements for Chapter 7?
To calculate your median income for the Means Test, multiply your average monthly income (current monthly income) by 12. The Means Test has two sections. You could "pass" the second section of the Means Test to qualify for Chapter 7 even if your median income is above the state median income. We discuss the second section of the Means Test below after we explain how to calculate your average income.
3) How Do I Calculate My Monthly Income for Chapter 7?
Average or current monthly income includes all income received during the six months before filing for bankruptcy relief. Therefore, if you file a Chapter 7 bankruptcy petition on June 10, 2022, you must include household income received from December 1, 2011, through May 31, 2022. Add all income during those six months and divide the total by six to calculate your average or current monthly income (CMI).
All income must be included when calculating your current monthly income or average monthly income except for income received under the Social Security Act (i.e. Social Security, SSI, and SSDI benefits) or payments received by victims of war crimes or terrorism. Use gross income when calculating average monthly income, except for income received from rents or the operation of a business, profession, or farm. For rents and business income, you use the net income reported to the IRS after deducting necessary business expenses. Examples of income used to calculate the Means Test include, but are not limited to:
Salary and hourly wages
Bonuses
Commissions
Overtime pay
Interest payments
Retirement and pension income
Dividend and royalty payments
Unemployment compensation
Net income from rents or rental property
Net income from the operation of a business
Annuity payments
Workers' compensation income
State disability insurance benefits
Alimony and child support payments
Regular contributions to household income by your dependents or spouse, even though they may not be filing for bankruptcy relief
4) How do I take the Chapter 7 means test?
a) Find Your Average Income
b) Use your income in the Statement of Current Monthly Income to estimate qualification
c) What Happens if I Fail The Means Test (i.e the first test above shows that I make too much money)?
The second part of the Means Test above calculates your disposable income. Disposable income is the money you have leftover each month after paying allowable living expenses. Examples of deductions include, but are not limited to:
Federal and state income taxes
Medicare and Social Security deductions
Mandatory retirement plans, uniforms, and union dues
IRS allowances for food, housing, transportation, health care, and clothing
Daycare or childcare services
Court-ordered child support payments
Mortgage payments and car loan payments
Real estate taxes and homeowner's insurance
Some charitable contributions
Disability and life insurance premiums
Exceptions to the Means Test
Exploring Chapter 7 for Coronavirus Debt Relief
5) Should You File Bankruptcy with No Job and On Unemployment?
The answer is ultimately your decision, but let's discuss some things to consider.
Even though you might qualify for Chapter 7 because of unemployment due to the coronavirus, there are some things to consider before filing Chapter 7.
Can you find other employment or will the hardship last for a long time?
Will your creditors work with you?
Many creditors are working with individuals who cannot pay their bills. Check with your creditors to see if you can pay partial payments or defer payments. However, make sure you understand the risks. Will these payments be due in one lump sum in a few months? Will you have the money to pay a lump sum to catch up on payments?
Will you receive a tax refund that can help pay bills?
If you have not filed your income tax refund, now might be a good time to do so if you are expecting a tax refund. Prepare your tax return to determine whether you are entitled to a tax refund. If you owe, you can take advantage of the extension to file tax returns to delay the payment.
Are there alternatives to filing bankruptcy?
Do You Still Have Questions Filing Bankruptcy While On Unemployment?