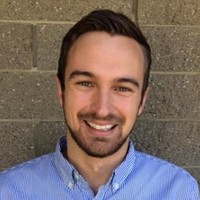 Written by Ben Tejes
Updated Aug 29th, 2023
Many people ask us whether we are BBB accredited, and at this point, we decided not to be BBB accredited.
Ascend Finance may get BBB accredited in the future, but for now, here are our 3 main reasons why we decided against BBB Accreditation.
I Don't Understand How Some Firms Get an A+ Rating
When I am looking at companies, I like to see the reviews both from a positive and negative standpoint. This study further indicates that
For example, there are some companies that I've see that have an A+ rating that we have heard do not provide the percentage fee upfront of debt settlement, do not go through lawsuit likelihood of creditors, and do not tell you about potential taxes of debt settlement.
Also, one firm in question has over 300 complaints in the past 3 years and still maintain an A+ rating. If Ascend had 1 complaint, I would be working diligently to make sure that doesn't happen again because there are generally a lot of steps a customer may go through before doing a BBB complaint.
How does that happen?
What I find interesting is that if you look at an
overview of how BBB ratings work
, you'll find that complaints is the first bullet point that gets added, but look at the language.
Bullet points 3-7 are based on "BBB's opinion". While I do understand that there may be instances of foul play here, I also understand that complaint trends occur for a reason, and I'm not sure how BBB's opinion works here. If you respond to every complaint, does that now count against your score?
Finally, according to BBB's overview, "customer Reviews are not used in the calculation of the BBB Letter Grade Rating." While I understand that some reviews are fake, I would think that they could mitigate against this by having the client show proof of enrollment, and I am curious why these are not part of the calculation.
It Can Be Expensive
Our goal at Ascend is to help people get out of debt cheaper, easier and faster. Unfortunately, when you pay for a lot of additional services, you have to potentially offset that cost by passing the cost to the client. While Ascend doesn't charge for almost 100% of its services, these costs add up.
How much does BBB accreditation cost?
A
recent study
showed that accreditation alone could cost between $485.90 - $3,197.90 per year.
This is not a detrimental cost, but it does factor in when we decided whether to be accredited.
At The End Of The Day, It Comes Down To Trust
If I am paying for a service, in my opinion, that service may become less trustworthy, meaning that I am now a customer of that entity. So, it feels like there's an incentive of that entity to serve me in some way.
For example, I am not paying Google for Google accreditation or anything of the sort on Google My Business, so there's no incentive to Google to give me a rating/ranking.
So, at the end of the day, people are going to have to trust some source of truth when working with a business,
Hopefully, Ascend's reputation exudes confidence that we are going to do our best to take care of everyone that comes to our website. With that said, I am always open to change, and will continue to review whether Ascend Finance should pursue BBB accreditation.