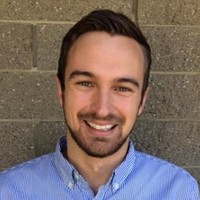 Written by Ben Tejes
Updated Apr 25th, 2023
Did Patriot Funding send you a pre-qualification mailer similar to the one below for a debt consolidation loan at a 3.87% interest rate?
Have you never heard of this company? Will you actually get the loan if you "apply"? Also, if Patriot Funding denied your loan, but helped you sign up for a debt consolidation program, please consider calling me at 833-272-3631 as we are constantly updating this article to be more helpful for others.
We will cover all that and more, so let's get started.
What is Patriot Funding?
I became aware of Patriot Funding recently when searching for another company that provides similar types of mailers called
Loyal Lending
. Loyal Lending appears to send similar mailers stating that you prequalify for a debt consolidation loan under 4%, but it appears that individuals may not actually qualify for a loan, but do qualify for a debt consolidation program. Please note that another name for a debt consolidation program is called
debt relief
.
In that situation, the original company like Patriot Funding does not actually provide loans or the debt consolidation program, but is actually a marketing company that markets debt consolidation programs (debt relief) for other companies.
There is a huge difference between debt consolidation programs and debt consolidation loans. With debt consolidation loans, you get money in your bank accounts that you use to payoff debt. With debt consolidation programs, you end up letting your accounts go behind and then settling those accounts. Now, if you are looking for a debt consolidation loan, there are
3 debt consolidation loan companies
that we have vetted 1) Only do a soft check to check your credit, so checking your rate DOES NOT AFFECT your credit. 2) Do not charge prepayment penalties. With debt consolidation loans, it may be helpful to check your rate from multiple places to get the best rate. If you aren't able to qualify, then some individuals look at debt settlement.
Debt consolidation loans can improve your credit score, get you on a fixed payment plans, and save you interest, but what happens if you've applied to many debt consolidation lenders and just can't get approved?
Help! I Can't Get A Debt Consolidation Loan and Can't Afford My Debt
When you cannot get a loan, that is when individuals start to consider both debt consolidation programs and non profit credit counseling.
With debt consolidation programs (debt relief), a company would try to negotiate and settle your accounts when the accounts are behind. For example, a debt consolidation company would try to settle a $10,000 balance for $5,000, so you may save money.
I was the previous CEO of a debt relief company, and I believe it can be a good option for some people, but there are a number of cons companies may not make you aware of.
For example, your credit score could get really hurt, you could get sued for unpaid debt, and you could face tax consequences.
Now, if you are struggling with debt and wondering what to do next, we built a free, unbiased debt options comparison calculator (not even an email address is required) that provides a wide range of debt options that may be able to fit your budget. The data is personalized to your income and expenses, so you can get accurate costs, pros and cons, and options.
If it's helpful, you can also check these 2 top debt consolidation program options. Checking your rate and qualification does NOT affect your credit score.
Lets cover Patriot Funding's history next.
Patriot Funding History
While I could not find much information on Patriot Funding's history, I did notice that
Patriot Funding's wayback machine
actually dates back to 2018, which means that it seems like that the company may have been on a hiatus sending mailers as I have not seen anyone mention any Patriot Funding mailers recently.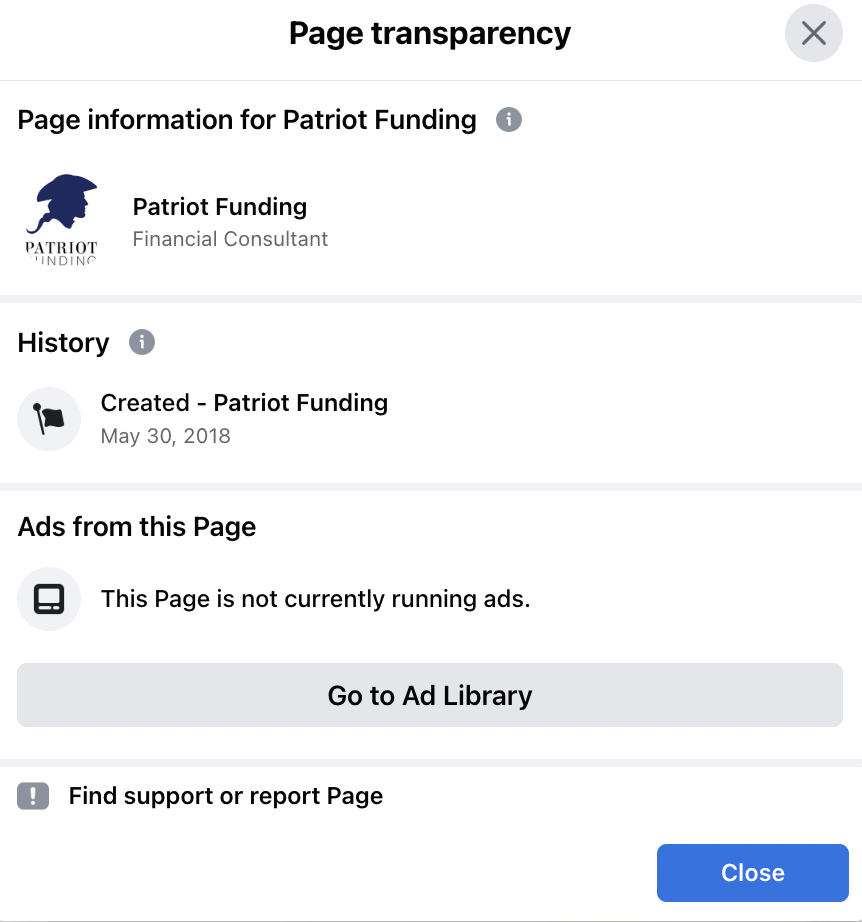 On Facebook, Patriot Funding had an address of 2020 S. 3rd Street SE Building D, Suite 2F Mandan, ND 58554, which was interesting because I added that address into
Google street view
and this is what I got in North Dakota
This deep dive search into Patriot Funding didn't provide as much meat as I would have liked, but let's look at how much debt consolidation programs may cost as it's often not a percentage like 3.87%.
Not This Patriot Funding
When I was doing my research, I ran across this website that has the same name, but is a
different Patriot Funding
. This website shows that the company is focused on such things as Bridge funding and equipment funding, not consumer debt consolidation loans.
As such, this was a different Patriot Funding.
How Much Do Companies Like Patriot Funding Cost?
At Ascend, we believe that debt consolidation programs (debt relief) may be a good option, but often in context in understanding all the costs and duration estimates of all your options. As such, we built the debt consolidation cost calculator below. While the calculator cannot provide your exact Patriot Funding plan payment, it provides an estimate based on your personalized financial data and allows you to compare debt relief to other options.
My Patriot Funding Reviews
One of the biggest things I couldn't find for Patriot Funding is reviews. Let's look first at my deep dive for Patriot Funding's BBB page.
BBB
I could not find a BBB page for Patriot Funding. The only page I could find. was for a mortgage Broker called Patriot Funding Company, Inc, but it's obviously not the same company.
Let's look at other Patriot Funding reviews.
Other Reviews
Unfortunately, I was not able to find any other review sites that cover Patriot Funding. For example, there was a
TrustPilot page for Patriot Finance
, but it was obviously a different company because the link took me to a site covering Payday loans in Georgia.
Closing Thoughts
From my research, I realize I am not sure how Patriot Funding operates.
From my interaction with John about a similar mailer, it seems like this company may be a marketing service that refers out clients to other firms that practices debt settlement.
One question I have is whether Patriot Funding actually ever refers people to debt consolidation loan companies or if anyone gets a 3.89% interest rate. Or, potentially, it markets to people who can't qualify for a loan, but does qualify for a debt consolidation program, which is 100% different.