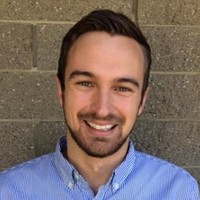 Written by Ben Tejes
Updated Oct 4th, 2023
Did Reboot Finance Loans prequalify you for a loan with a interest-rate% interest rate (similar to the one below)? Did you apply and get rejected for the loan, but you got approved for a debt consolidation program (aka debt forgiveness / debt resolution / debt relief / debt reduction / debt negotiation / debt settlement / debt arbitration program, the list goes on and on)?
If so, I wrote this article for you.
What is Reboot Finance Loans?
I found out about Reboot Finance from someone I will name Samantha who stated that she applied for a loan, but then got rejected for a loan. After rejection, the individual appeared to pitch the Americor debt consolidation relief program. I will cover important distinctions about loans vs programs later.
If you are looking for a loan, we have 2 debt consolidation loan options that we like that do not affect your credit score when checking rate and do not charge prepayment penalties.
In the Reboot Finance LLC loan disclosure, Reboot Finance LLC states that it operates as a licensed lender in Utah. While I could find the business filings for Reboot Finance (image below) on the Utah Business Search, I could not find anything related to a lending license on the Utah Lending Licensee Lookup, nor did the website have the license number. That doesn't necessarily mean the company does not have it, but it's certainly interesting to note.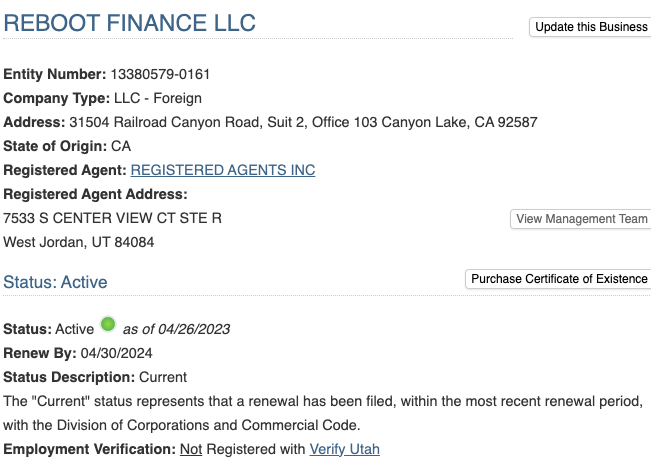 Next I used Wayback machine (a website that provide insights of websites changes) to see how old this website may be for Reboot Finance. Apparently, there has been only 3 website pulls between July 26th, 2023 and September 26th, 2023. That may indicate that the website is newer.
That fall be line with the Hello World My Reboot Loan webpage that shows a date of June 15th, 2023.
Next, I want you to understand the debt consolidation loans and debt consolidation programs are NOT the same as there can be huge negative implications of a program. Let's cover important distinctions.
Important Distinction: Loans vs Programs
You get funds added to your bank account.

You get an interest rate tied to the loan.

Your credit score could improve.

You do not get sued by creditors.
You do not receive funds in your account. You setup a bank account to settle accounts.
You do not get an interest rate (even if they say 0%).
You fall behind on your accounts
You can get sued by your creditors
Even still, debt consolidation programs may still be a good option for you if you cannot afford your debt and cannot get a loan, but what does it cost?
How Much Do Debt Consolidation Programs Cost?
At Ascend, we believe that debt consolidation programs (debt relief) may be a good option, but often in context in understanding all the costs and duration estimates of all your options. As such we built the free debt consolidation program cost calculator below to help you compare your current monthly obligations to a debt consolidation program.
Reboot Finance Loans Reviews
Let's go through what I found about Reboot Finance on BBB, Google, TrustPilot and other websites
BBB
From my research, I could not find any reviews on BBB for Reboot Finance LLC.
Google Reviews
I could also not find any reviews on Google reviews for Reboot Finance LLC.
Other Reviews
Frankly I could not find any reviews for Reboot Finance for loans. there were reviews for Credit Reboot, but I assume that is a completely different entity.
Alternative Options to Reboot Finance Loans
Many people prefer to try to get a debt consolidation loan before looking at options such as debt management, debt payoff planning, debt settlement or bankruptcy. If you've searched far and wide for a loan and can qualify, consider taking the free debt consolidation program cost calculator below that allows you to compare to other options.